AAA settles age-old debate on best automotive oils

Pros and cons of conventional vs synthetic oil
The verdict is in. Synthetic oil is better than conventional. In fact, the American Automobile Association encourages drivers whose vehicles currently use conventional motor oil to switch to synthetic. For many, this sounds counter-intuitive because oil changes using conventional are cheaper than for synthetic oil. Wouldn't the cost-conscious AAA choose conventional because of the low cost and the fact that the oil is used by most vehicles? Why make the switch? The experts at AAA conducted a study and got results that will blow any myth about conventional vs. synthetic oil out of the water.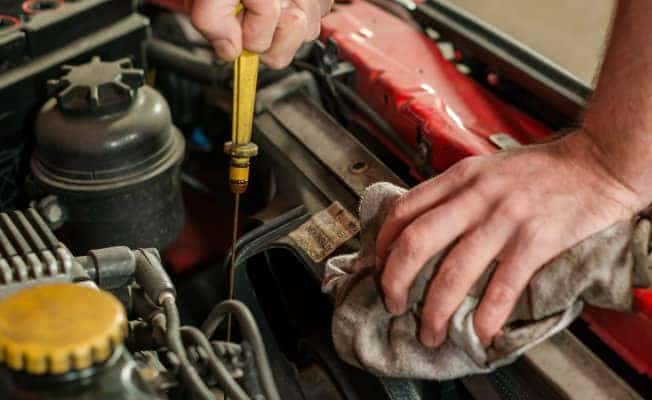 Is synthetic oil more expensive?
AAA tried 10 different automotive oil brands in a series of industry-standard tests. Of those included were 5 from synthetic and 5 from conventional motor oil brands. Then the team at AAA put each oil to the test to explore how overall cost, effectiveness and how well each brand protected the engine from wear. Truly, motor oil is the lifeblood of a vehicle. It runs throughout the vehicle keeping all the moving parts moving fluidly and minimizing wear.
What the association found is that while conventional oil is cheaper upfront at the repair shop, it does a poor job of protecting your vehicle's engine. In fact, AAA found that synthetic oil protected the engine an average of 47 percent better. And while synthetic oil is more expensive up front, drivers actually save money in the long run because synthetic oil lasts longer and protects the engine more effectively than conventional motor oil products.
Even more interesting is that synthetic oil was found to be particularly helpful for vehicles with a turbocharged engine, those that drive in stop-and-go traffic frequently and are new. You can view AAA's complete findings in its published Synthetic vs. Conventional Oil Report.
Is your vehicle due for some routine service? Maybe an oil change or tire rotation? Our team of experts are here to help. Our Acura factory trained and certified master service technicians in our state-of-the-art service department are here to help keep your Acura in top-notch condition. Contact our team today to schedule your next service visit.