What technology is inside the Acura RDX?

2018 Acura RDX Interior Features
If you're looking for an SUV, you may want to take a look at the 2018 Acura RDX. The Acura RDX has many features that are built in to help drivers and their passengers have a better experience while on the road. We know that shoppers want to hear about these details and that is why we will be talking about the 2018 Acura RDX interior features, to give you more information.
Convenient Amenities
When you slide into the driver's seat of the 2018 Acura RDX, you are greeted with a tech-savvy steering wheel with several controls at the ready. You can also be comforted by the front heated seats. You can also access the 5-inch touchscreen display for your music needs. This vehicle has Active Sound Control for clearer sound as well. Speaking of the sound system, let's take a closer look at what it provides for drivers.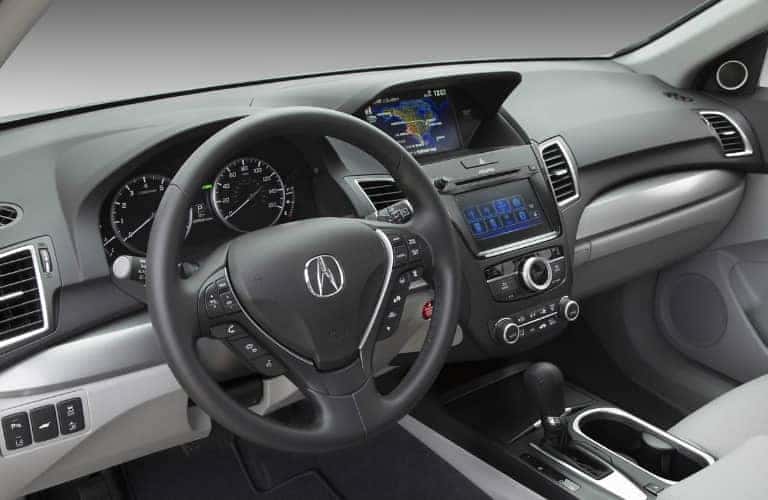 Sound System
The 2018 Acura RDX has a sound system that is designed for crisp and encompassing sound. With seven speakers and an 8-inch subwoofer, the Acura RDX makes it easy to listen to your music. You can also play music with its MP3 compatible CD player. Listen to the tunes you want with the auxiliary jack output and Pandora® connectivity with your paired iPhone.
There are many more amenities inside the 2018 Acura RDX to talk about, but we hope that you've learned a lot. After looking at the 2018 Acura RDX interior features, we hope that we've helped you on your car shopping experience. If you would like to learn more about the 2018 Acura RDX or any of our other Acura models, check out our online inventory to see our available vehicles and schedule a test drive with Island Acura today.